Did you just land your first job out of college (if yes, CONGRATS!)? Are you about to celebrate 15 years with your employer? It doesn't matter if you're a green or seasoned professional, career influencers and blogs are valuable resources at all career stages.
Below, we listed 13 inspiring career influencers who cover a range of topics including: changing careers, overcoming bias in the workplace, entrepreneurship, networking how-to's, productivity, and interviews with some of the most successful professionals out there.
With nearly 2MM LinkedIn followers, Liz Ryan is one of the most widely heard career voices. Liz is a published author, founder and CEO, illustrator (guess who drew that illustration above?), and occasional opera singer. Plus, she's a mother of five! Liz is best known for her inspirational pieces on how to prepare for and land your dream job, as well as insights into the world of recruiting. Learn more about Liz, here, and then head over here for all her awesome career advice.

You know those questions you're not totally comfortable asking out loud, but you really want an answer or at least some sort of relatable advice? Cue Alison Green. Alison is the voice and seasoned giver-of-advice behind the career blog Ask A Manager. With straightforward answers and honest input on topics like job searching, bad employer behavior, and how to be an awesome hard-ass, AAM is a must-read for young and experienced professionals alike.
If you're new to Alison's writing, checking out her round of favorite posts, and don't pass on this excellent read: "An Ode To Bad Managers of My Past."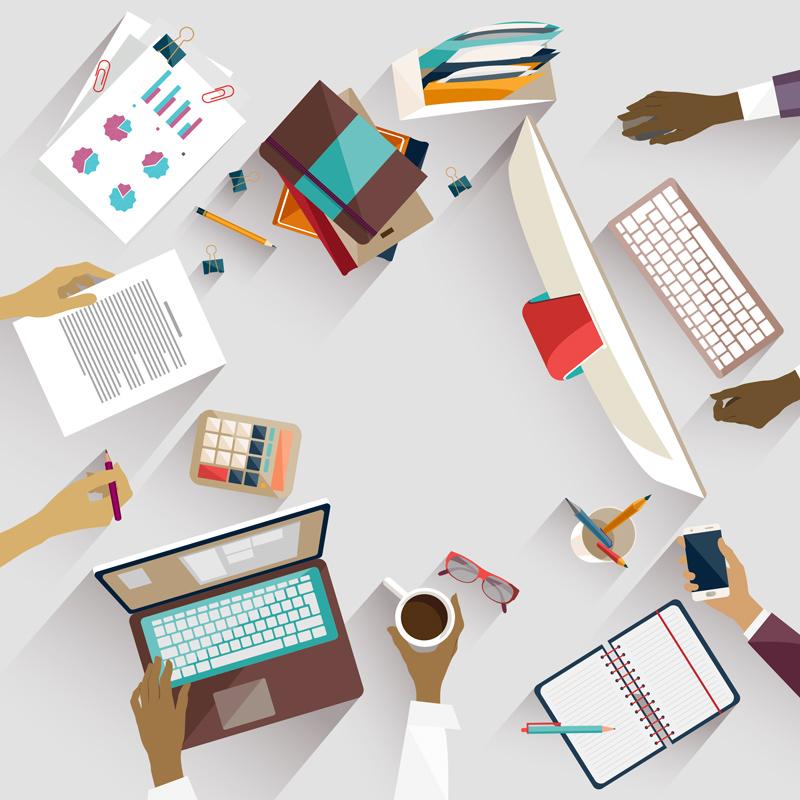 If you're looking for motivational vibes to listen to rather than read, we recommend subscribing to this comprehensive playlist from Ted: Talks to Help You Find the Right Job. The 11-part playlist covers topics including Career Success, Why You Will Fail to have a Great Career, and Returning to Work After a Break. Sound like an awesome way to pass the time during your commute? It is. Also check out: This Ted Talk playlist of nine talks to give you a confidence boost.

Founded by childhood friends, Joymarie Parker (FindSpark Speaker Alumi!) and Cortney Cleveland, Joblogues is a podcast for young professionals. Joymarie brings her experiential marketing know-hows and passion for design, travel, and food, while Cortney adds her expert skills in storytelling to serve up candid conversations on career, life, money, fashion, and everything in between. Check out Joblogues' latest episodes here.
Gary Vaynerchuk dishes out valuable business and marketing insights through interviews with CEOs, investors, speakers, social media gurus, and public figures—when you land a Q&A with John Legend, you know you've made it—on his show #AskGaryVee, which is available as a podcast, too. Gary also draws from his own entrepreneurial journey that spans decades and includes growing his family wine business from a $3M to a $60M business in just five years! Plus, Gary published a series of best-sellers with even more interviews with top career influencers, success stories, and keys to turning your passion into your career.
Penelope Trunk writes a popular and amusing career blog, founded four startups, has appeared on CNN, NPR, and BBC, and currently lives on a farm in Wisconsin with her husband and two sons, whom she homeschools. While we love Penelope's blog for its realistic advice and honest depiction of work and life, her witty voice is our favorite part. (Warning: We do not take responsibility for how far down the blog-reading-rabbit hole you'll go with Penelope. Oh, and also, she's on Twitter.)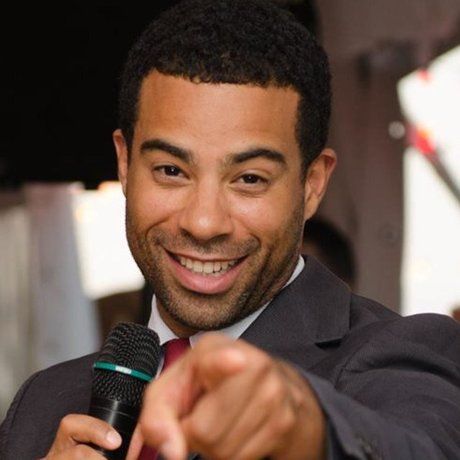 Antonio Neves is a millennial workplace expert, award-winning author and journalist, and a nationally recognized speaker (he's also a FindSpark speaker alum!). He's known for delivering the best advice and lessons—"because the most important lessons for young professionals are the things that no one tells." Check out Antonio's career books and blog, and follow him on Twitter.

We first discovered Darius Foroux through his Medium blog where he publishes content on "practical personal development that doesn't suck" for his solid following of 62,000+ readers. In addition to daily blogging, Darius is an entrepreneur, podcaster, and author of self-help book Win Your Inner Battles. We're fans of Darius' for his articles that blend both life and work advice. Think: Productivity Apps That Shave 10 Hours Off Your Work Week and  30 Things About Life I Wish I Had Known 10 Years Ago.

Career Women, Inc. is a blog dedicated to supporting women in the workplace, as well as a resource for any company looking for help in developing their talent. Founded by Lisa Quast, a certified career coach, mentor, business consultant, former Fortune 500 executive and award-winning author and blogger, there is advice on aspects of career ranging from how to end gender bias in the workplace to tips to dress for interview success.
If you're anything like us here at FindSpark, you're a sucker for personality tests, which why we couldn't pass up the chance to include the blog penned by the folks at Myers-Briggs. There's no shortage of research supporting the belief that understanding your and your colleagues' personality types can vastly improve your ability to work together. Also, takeaways from personality tests help beyond the workplace; they provide better understanding of what "makes you tick, how you relate to others, and how you can benefit from this knowledge in everyday life". Which type are you?

Rounding out our list of top career influencers and blogs to follow is FindSpark's own CEO and founder Emily Miethner. Emily is a fount of ideas on all aspects of career from landing your dream internship to how to get a big wig CEO to respond to you. She's also a professor, public speaker, Gen Z, and Millennial expert to boot! For quick tips, advice, and of-the-moment updates from FindSpark, follow Emily on Twitter and LinkedIn.
Now it's your turn—what career influencers and blogs do you follow? Share in the comments below…