Getting a job interview is, in itself, a challenge in which you must distinguish yourself from the competition and convince hiring representatives that you are worth meeting. Though once you have an interview, it is no longer specifically your resume and reputation that will influence the perception of you and your abilities. What you wear to an interview can make the difference between impressing and leaving a bad impression.
For men, interview fashion is fairly straight-forward. A crisp suit and tie is perfect for interviews in corporate business and finance, while a button-down shirt and slacks is great for interviews in advertising.
Women have a bit of a tougher time putting together an outfit for an interview. With so many options and appropriate variations, it is important to project an image of confidence and sophistication, while still looking the part of the industry you're hoping to enter. Here, you will find inspiration for interviews in several industries: from finance to advertising, and from creative to fashion.
Interview Outfit for Finance Jobs
Office environments in finance are some of the most conservative when it comes to fashion, making a skirt suit a go-to option for this industry. For those who don't want to look too stiff, try mixing suiting separates, while keeping to a neutral color palette.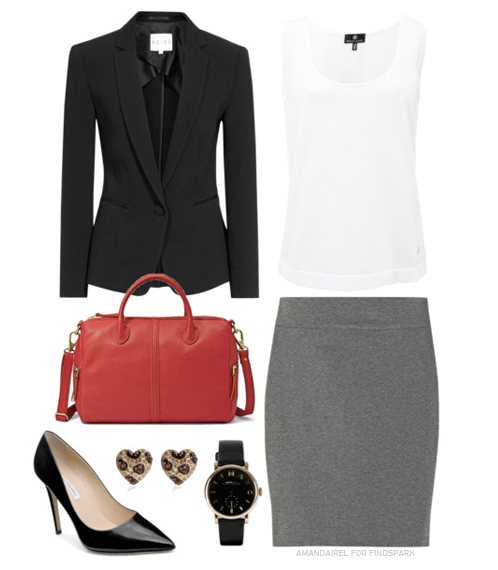 Interview Outfit for Advertising Jobs
Advertising jobs can be the most difficult to dress for. The professional office environment of advertising jobs demands a classy look, but the creative nature of the industry calls for some personality to be evident. Incorporate bright colors or patterns into your outfit, while sticking to classic shapes like a crisp blazer and pencil skirt. Add a flowing blouse with a bib necklace layered on top to complete a stylish yet put-together look.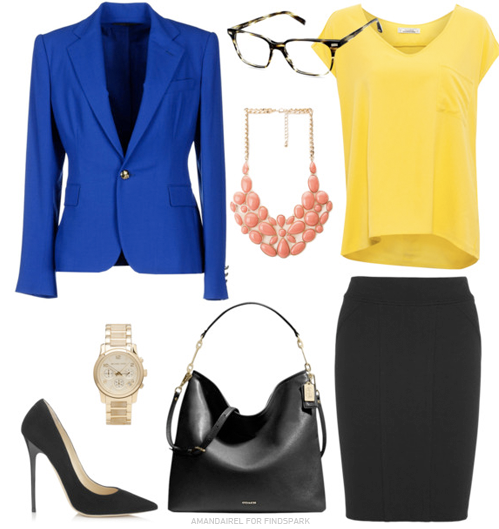 Interview Outfit for Creative Jobs
It is a common joke amongst professionals that the creative department is always the most casually dressed. That being said, it is still important to look professional and mature in an interview to set an expectation of professionalism. Swap the sneakers and t-shirt for a pencil skirt and ballet flats, and instead of a blazer, show off your creative side with a patterned bomber jacket or vest.
Interview Outfit for Fashion Jobs
When interviewing for a fashion internship or entry-level role, showing off your personal style will surely help; however, some employers still require a degree of normalcy. For interviews at a fashion brand's corporate office, or perhaps at a magazine, display your funky flare while still portraying an air of maturity and sophistication.
With all the important things to consider while preparing for an interview, such as discussing your professional accomplishments and being able to answer questions about your knowledge and skill set, your interview outfit should be the least of your worries. Hopefully now with these tips, there is no more reason to stress while preparing.
Do you have a go-to outfit for job interviews? Leave a comment below to share your tips for dressing for success.