Looking to take your LinkedIn to the next level? Get more career opportunities and a stronger network with a personalized LinkedIn Profile Upgrade! Learn more here: findspark.com/linkedin-upgrade
---
LinkedIn is a massive professional opportunity search engine. Regardless of whether or not you decide to use the platform frequently to make updates or engage with others, at a minimum, you want to be found by recruiters and hiring managers who are searching for people like you.
After you get inspiration from people in your industry or line of work, make the LinkedIn profile updates below and optimize your profile to work for you.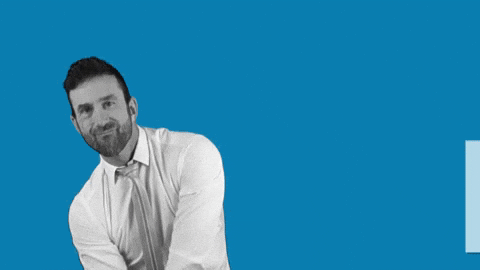 Add your website and contact email in your summary
The point of LinkedIn is for people to get in touch with you. Make it easy by putting your summary at the top, and starting or ending it with your professional email and a link to your personal website if you have one.
Add a cover photo and profile picture
Your profile photo is a piece of your profile that people see when you send a connection request — make sure it's clear. You also have the opportunity to customize your cover photo. If you don't, it can look lazy. You can choose a photo of the city you live, something that shares insights into your personal interests, or photos that showcase your work or accomplishments.
Update your headline to be more than just your current role
The headline is one of the most underutilized elements of the LinkedIn profile. Most people let it just say your current job title or student, which is the default. You have a lot of characters to play with, so this is an opportunity for people to learn what you're all about at a high-level. This is an important place for keywords so you can be found by recruiters.
If you're actively job seeking or a student, consider words like Aspiring XYZ, Seeking, and Open to Opportunities.
Add one piece of rich media to your summary or an experience section
Profiles can become very text heavy if you don't include rich media, which is no fun. You can add rich media to most sections, including your summary, each experience, education, and projects. Rich media can be links, PDFs, images, videos, or slides. This is an opportunity to give more context as to the work you've made and projects you've been involved in.
Unfortunately, you can't control the media thumbnail that populates, so if it's not appealing, consider using a different link or take a screenshot of what you want to show and uploading that as the media.
Add at least 15-20 skills to your skills section
The skills section is one of the most search-friendly parts of your LinkedIn profile and is a major element recruiters search when they use the LinkedIn Recruiter. You can have up to 50 skills, and once they are on your profile, people can endorse you for them. You can also control the order they appear, so put your strongest skills or ones you want to be known for at the top.
Break down broad skills into more specific keywords. For example, in addition to social media, list the individual platforms you know, and in addition to Microsoft Office, list out each specific program.
Ready to really up your LinkedIn game? Check out these 50+ real social media profiles that will inspire you to revamp your own profile.
What have you done to make sure your LinkedIn profile is in shape?
---
Looking to take your LinkedIn to the next level? Get more career opportunities and a stronger network with a personalized LinkedIn Profile Upgrade! Learn more here: findspark.com/linkedin-upgrade