TEKsystems is the world's leading provider of IT staffing, IT talent management and IT services. TEKsystems' unmatched success in the IT Staffing & Services marketplace is driven by one thing – our employees. Consistently recognized as one of the top 100 companies to work for in a thriving IT industry has caused us to grow at a rapid pace.
Check out the latest career opportunities at TEKsystems on the FindSpark job board here.
---
Keeping up with everything in your life can be a challenge. There's your family, friends, social friends, side hustles, and let's not forget your career or job hunt. Time is of the essence.
If you are actively on the job hunt, you need to keep in touch with recruiters. It can feel like you are annoying them, but trust me, you're not. Whether you are following up after an interview or something epic like Hustle Summit by FindSpark, there are ways to keep in touch with recruiters effectively.
Here are four ways you can stay relevant to recruiters.
Send a LinkedIn Request
LinkedIn request are often overlooked. They hold so much power if you do it the correct way. My suggestion is not just randomly connect with someone on the spot at an event. This can be your secret follow up weapon.
Here is a scenario:
You met Teresa at Hustle Summit. You ask Teresa if you can connect with her on LinkedIn, she says, "Of course!". You walk away, send the request, and then continue working the room. The next day Teresa is at her desk, scrolling through 30 LinkedIn requests from last night's event. Now you are lost in the group.
When what you should do first is send the recruiter a thank you email. Depending on their response time to that email, I would follow up a couple of days after that with a personalized LinkedIn request with a short message.
Example:
Hi Teresa – it was great to meet you last week at Hustle Summit. I look forward to connecting with you again about opportunities at TEKsystems. Let's schedule a time to speak soon. I have availability this week. Thanks, Jemia
Teresa sees your personalized request and remembers that you also sent her an email and voila! Now, you are refreshed in her mind.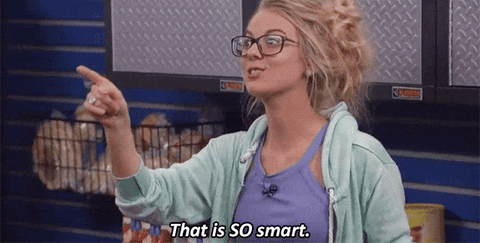 Commenting on LinkedIn Post
Recruiters are usually active on LinkedIn. It is one of the best platforms to reach potential candidates. You might have seen recruiters post "We are hiring" messages, information on the organization they work for, or personal stories or essays.
Comment on posts like those! Don't overdo it, but occasionally drop a comment or two. Like and share those posts. When you do this, the author, a.k.a. the recruiter gets a notification. And, guess what?! Now you are at the top of their mind again.
I enjoy when my network connections comment on personal items that I share on LinkedIn. From articles to a blog post, these are things I pay attention to. So, when someone I met at a networking event comments on one of those items, and it is an authentic comment, I am usually commenting back, or I would send a follow-up message to them. Now our lines of communication have re-opened once again.
Share on LinkedIn
Want an easy way to keep up with all of the recruiters you connected with? Write a personal statement or blog post on LinkedIn. Once published, your entire network has access to it.
Confused on what to share? Here are some easy ideas:
– An article that you enjoyed reading
– A story about something you recently accomplished
– A status saying that you are looking for employment opportunities
– A short review of a book you just read
Sharing a status that you are looking for opportunities is a great way to catch someone's attention. Keep it short and straight to the point. Mention your strengths, passions, and give people an action item.
Example:
Hey everyone! I am looking for a summer internship in New York City. I would enjoy an opportunity that gives me the ability to network with people and potential clients. I like business development and finding new ways to solve business problems. If anyone knows of any great sales or marketing companies/opportunities, please tag them below. Thanks everyone.
Get ready for the comments after a message like this.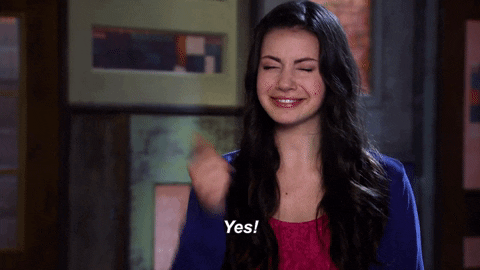 The Let-Me-Update-You Email
Connecting with a recruiter doesn't always mean you are actively looking for a job, or they are actively looking for a candidate. Sometimes you want to network because you know you will want a new opportunity in the future.
If you have been authentic with your keeping-in-touch strategy, this email will be easy to send to the recruiter. It would start like this:
Hi Teresa – How have things been going for you at TEKsystems? I recently saw on LinkedIn that (insert company or something about Teresa's profile)…. I wanted to give you an update on my career progression. Over the last five months, I have been (insert something you have accomplished or new). I am still interested in joining your company. Can we set up a time to catch up soon?
There is nothing wrong with giving recruiters an update on your career path or progression, especially if they gave you feedback on something you should improve on before being considered for a position at their company.
These are just four simple ideas that can help you think outside of the box when you are trying to connect with recruiters. Some other notable mentions would be:
– The check-in phone call
– Following the recruiter on Twitter
– Attend an event the company is sponsoring
Happy following up!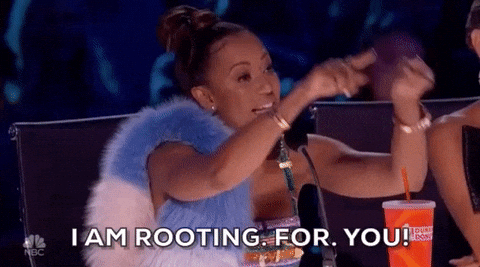 Want to have better networking conversations and relationship building with friends, colleagues, and people you meet? Jemia Young of TEKsystems, author of this article, has you covered here.