With over 30 million Americans filing unemployment claims, there has never been a more challenging time to search for a new job than during the coronavirus pandemic. Whether you have recently graduated from college, been laid off, furloughed, or had already been looking to switch careers, you have to find new ways to stand out as a job candidate.
It's also okay to feel overwhelmed; the traditional advice about applying for jobs and interviewing doesn't apply to the job application process during COVID-19.  With no in-person interviews, internships. networking events, or job fairs in the near future, the best practices for job hunting are being rewritten.
To help out job seekers, the FindSpark team has been working overtime to provide the COVID-19 related resources and virtual events with recruiting experts that you need to land your next job.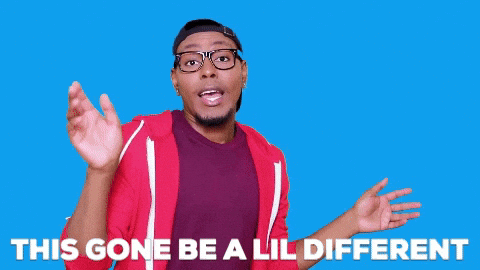 On May 13th, FindSpark's CEO and founder Emily Miethner led the second virtual panel since the start of mandated social distancing "Job Hunting, Networking, and Work During COVID-19" with multiple recruiting experts and hiring managers: Senior Recruiter of Rakuten Americas Joshua Huff, Senior Manager of Talent Acquisition Israel Gutierrez from The New York Times, executive career and interview coach Barry Drexler, and creative coach and strategist Sacsha Flowers.
---
SIGN UP TO VIEW THE RECORDING ON-DEMAND HERE.
---
Asking questions sourced from hundreds of registrants, Miethner asked each panelist their advice for job seekers on how to stand out, what to keep in mind when reaching out to recruiters, and how to spend your time while stuck at home.
Here are a few tips on how to stand out and get a new job during COVID-19:
What to include on your resume and if you really need a cover letter:
Keep your resume relevant to the job you're applying for. It's worth taking the time to have multiple resumes prepared for different types of roles.
Updated contact information. You want to make sure you're easily accessible, so include contact information on your resume, such as an email or direct phone number.
Hiring managers are looking at hundreds of resumes, so writing a cover letter with your application can help you stand out and enhance your potential as a job candidate.
Make sure to add personality to your cover letter. This is your opportunity to tell your story and draw the hiring manager in. Demonstrate how you can adjust to changing times or give examples of recent accomplishments you're proud of.
If they ask for a cover letter, you need to submit a cover letter.
Small or mid-sized companies will likely take the time to read a cover letter.
Why being good at networking matters more than ever:
Most professionals are spending more time at home, which means they have more time available to connect and likely are more empathetic to your situation.
Recruiters and hiring managers' inboxes have never been so full, so make sure to have patience if you don't hear back from someone right away.
If you're interested in a role, it's easy to find out who the hiring manager or recruiter is. Do your homework and research the right people to connect with.
Because hiring managers and recruiters are busier than ever, make sure to be specific about what you are looking for when you reach out.
Use social media and LinkedIn to share your story and keep your network updated on what you're working on. It will keep you top of mind and help other people relate to you.
Make sure that you are building relationships, not just LinkedIn connections. Relationships should be mutually beneficial, so ask how you can help the other person. One easy tactic is to let people know if you took their advice or tried something they recommended.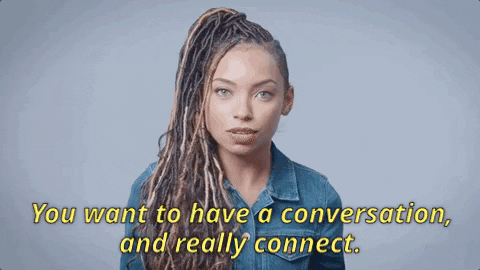 How to ace the video interview: 
Make sure to have good energy. Even if it's a phone interview, remember to smile and use your natural body language.
Don't be nervous; make it a conversation. Be yourself, let your personality shine, and stay positive.
Answer the "Tell me about yourself" question with this formula: talk about your experience (most recent first, and stay succinct), shift to talking about your skillset, then give three words that describe your personality and work ethic.
Make sure that whatever you say, it relates to the job description.
Don't kill the interviewer with detail; leave them wanting more.
Make sure you have a strong internet connection, or have your phone nearby, just in case. If you know you're going to have tech issues or can't find a quiet space, let the interviewer know so they can help accommodate.
Why and how you should build your skillset:
You may not have been expecting to launch a new job search, but now is a great time to pivot and think about the types of skillsets you could learn while between jobs. There are many online and free courses available to help you enrich yourself while you have some downtime.
Use your time to work and gain experience, even for free. Help friends launch a side hustle. Invest in a passion project. Build your portfolio while you have time.
With so many people looking for work, it's possible that you can discover other talented people to collaborate with.
Everyone is adjusting to the new normal, so find ways to get involved, such as planning, organizing, or producing virtual events and fundraisers.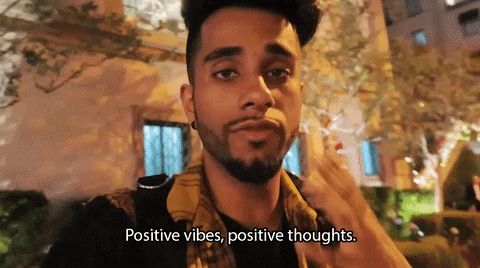 What mindset you should have during the job search:
Things are changing rapidly, so make sure to be accessible and adaptable. Companies are still hiring and moving quickly, so you also need to move quickly during the job search.
Pay attention to the markets and industry to understand which companies are likely still hiring, what type of roles they will likely need to fill, and how to pitch yourself.
Be prepared to demonstrate how you can provide value by working remotely and primarily digitally over the next few months.
It's okay to take time for yourself every day, whether you're working or not working. You don't have to publish the next great American novel.
Things may seem awful now, but eventually they will be okay. Now is a great time to get in touch with your spiritual side, try meditation, or practice daily self-affirmations to boost your confidence.
---
WANT TO WATCH THE FULL PANEL? SIGN UP TO VIEW THE RECORDING ON-DEMAND HERE.
If these job search tips were helpful, be sure to check back for future virtual events or join the FindSpark Facebook Group to network or connect with other job seekers.