We are proud to be co-hosting Jenny Blake's Life After College NYC Launch Party! Marny Smith, our Community Manager had the idea to get in touch with Jenny. She knew being involved with such a great inspirational leader and motivator would be a perfect fit for an NYCi event!
Jenny blogs at LifeAfterCollege.org, where she provides simple, practical tips about life, work, money, happiness and personal growth. Jenny's goal is to help people focus on the BIG picture of their lives…not just the details. She has worked at Google for five years, and is currently a Career Development Program Manager and internal coach. She also loves cupcakes.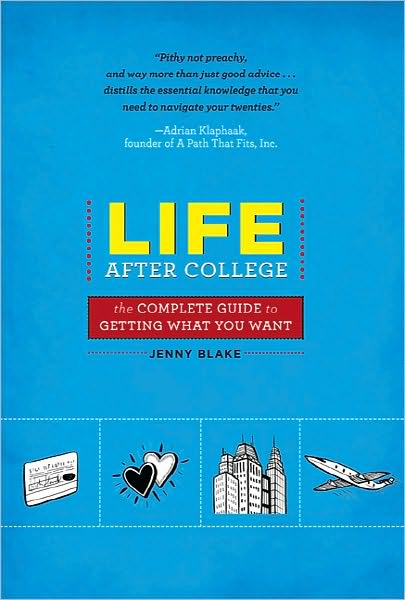 The party is May 12th at the Wix Lounge (home of our Kickoff Meetup) and we couldn't be more pumped! This one is going to be BIG, so you don't want to miss it! We're talking lots of free food, a DJ, open bar, free books, and more! RSVP at the official Eventbrite page before it fills up!
Jenny is obviously also going to be there, so here's a great chance to meet someone awesome! What did you wish you knew when you graduated college? Let us know in the comments!
Emily Miethner is Founder and President of NYCi. She can be found blogging here. She also loves peanut butter.