With persisting social distance measures in place, many of us are still scrambling to transition in-person workshops and events to virtual platforms. And considering that many of us are staring at screens for 7+ hours each day, it is critically important that virtual events are not only informative and impactful but also captivating and engaging. 
Here are 4 tips for hosting a successful virtual event: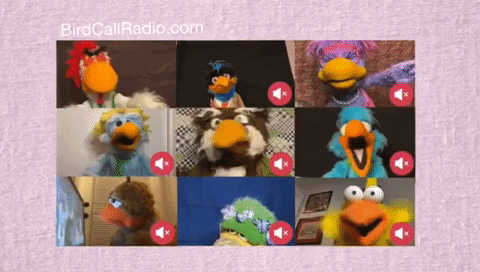 Test Your Technology
This may seem intuitive, but without optimally-functioning technology, your virtual event may lose some of its impact (and even some of its audience members). At least 24 hours prior to your event, test your internet connection, audio, and video quality, and ensure that you understand how to properly screen share if you have accompanying visuals to share with your audience.
Additionally, consider if there are any platform features that you can leverage to make your event even more engaging. For instance, it may be helpful to mute participants upon entry so that your event is not delayed by background noise. Or perhaps you want to leverage polls within your platform to engage with the audience throughout the event. See what features are available in the platform that you are using and consider how they can improve the quality of your event.
Set Intentions
It can be difficult to stay present during online events since our technology can be incredibly distracting. Setting intentions is a practice that you can use to encourage mindfulness, as it encourages employees to be presently aware of the event's purpose for them personally and to remain present in order to fulfill their intention. 
Begin your virtual event by having attendees, either individually or as a group, set an intention for the event. If completed individually, consider having a few attendees share their intentions aloud or in the chat. If attention appears to be waning or discussions go off course, you can encourage attendees to reflect on group and/or individual intention(s) in order to restore mindfulness.
Collaborate on Communication Norms
One of the many benefits to hosting virtual events is that they are more widely accessible both nationally and internationally. However, with increased cross-cultural interaction comes a greater need for communication norms to ensure that all attendees feel respected, valued, and supported.
If attendees will be participating in discussions, work together on establishing communication norms for the duration of the event; it may be helpful to come prepared with a few examples to kickstart the process. If attendees will primarily serve as viewers, consider assigning different meanings to an agreed-upon set of emojis so that they can more easily and quickly engage in the chat throughout the event.
Make it Inclusive and Accessible
As previously mentioned, virtual events allow for a more global audience. Be sure that your presenters and/or panelists reflect diverse perspectives and backgrounds (i.e. race/ethnicity, gender, ability, etc.) so that not only do attendees have a greater chance of hearing their perspectives reflected in the conversation, but there is also a greater likelihood of learning for all.
Additionally, be sure that your event is accessible to everyone. Many of us are focused on the video component, but neglect to consider other aspects of our events. Be sure that closed captions are on, ensure that font sizes are large and that colors contrast in a way that increases visibility, and when following up with a recording be sure to include a transcript if possible. 
Although many of these suggestions may seem simple, as Walt Disney says, "There is no magic in magic, it's all in the details." Taking the time to address these details will go a long way in making your event a successful one!
What are your virtual event tips?