At some point in your career, you might get fired or let go. Regardless of why it happened, when it does, it can be one of the most stressful times in your life for numerous reasons, many having to do with money.
Even if you have an emergency fund, and although you'll have to spend a lot of time hunting for your next gig, you likely will also want to make some money on the side during the process of finding your next adventure.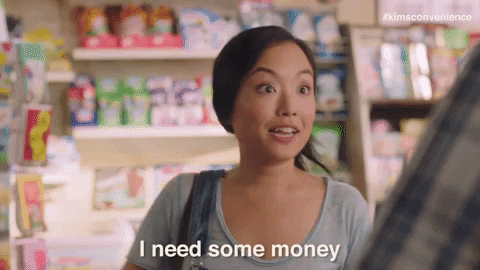 Here's our list of jobs, gigs, and websites that can provide extra income in a short period of time if you don't want to or can't do retail or food service jobs.
And also, it will be ok. The best is yet to come, always keep that in mind!
Be a Freelancer or Consultant
Whatever you did full-time, you can do part-time and as a consultant as well. People need your skills and are willing to pay for them, you just have to find the right avenues to find those people. Start with your own network (including family!) or sites like Upwork and Fiverr.
Become a TaskRabbit
Tutor / Babysit
Sell things online:
DJ parties or events
Landscape / Mow lawns / Snow removal / Garden
Work events
Become a virtual assistant
Housesit / Pet sit / Dog walk
Look for research groups/studies on sites like Craigslist and Usertesting
Offer services like house cleaning and organizing
Drive for Lyft or Uber
Deliver for PostMates
What are your ideas for making cash between jobs?