Each week NY Creative Interns brings you a curated list of the best internships and entry level jobs in New York City. If you apply for one of these great opportunities, please let them know that NY Creative Interns sent you. Sign up for our Weekly Opportunities Newsletter and see these great opportunities first.
5 Internships that Need Amazing Applicants

MKG. Production, Operations, and Executive Team Interns for Spring 2012. Hours are  9:30am to 6:30pm for a minimum of three days per week. The position is unpaid (college credit optional), but an incredible opportunity to get
hands-on experience in the fields of marketing/production/events. Interns should have an interest in event production and experiential marketing, have excellent research/writing skills, and a great work ethic. They'll work directly under our producers, associate producers, operations, and executive teams and be part of event planning from beginning to end. Send cover letter and resume to internjobs@thisismkg.com
Ars Nova Theatre. Theatre Management and Production Interns. Ars Nova is New York's premier hub for emerging artists and their new work, striving to create daring  collaborations, meld disciplines and give clear voice to a new  generation of artists. Interns will assist with the programming and general operations of a vibrant, eclectic theater. Interns have their own workspace (computer, desk and phone), and each intern has a specific set of ongoing responsibilities as well as special projects. Apply here.


Brooklyn Philharmonic. Development Intern. The Brooklyn Philharmonic is a nationally recognized symphony orchestra presenting outstanding performances that serve and celebrate the diverse and ever-changing cultural fabric of Brooklyn and greater New York City. The Brooklyn Philharmonic is looking for an intern to assist the Associate Director of Development. The position will be approximately 10hours per week, with additional hours during concerts, events, and
fundraising campaigns. Apply here.
Art21. Digital Media and Production Intern for Winter/Spring 2011-12. Art21 is a non-profit contemporary art organization that illuminates the creative process of today's visual artists through the production of documentary films, interpretive media, and live programs that stimulate critical reflection as well as conversation. Intern reports to the Manager of Digital Media and Strategy. Primary duties for the internship are to provide support for the organization's new and on-going initiatives on Web and Web-based social media platforms. Apply here.
Public Art Fund. Communications Intern. New York's leading presenter of artists' projects, new commissions, installations and exhibitions in public spaces. Public Art Fund is looking for a highly motivated, responsible intern to assist the Communications Department with tasks related to the marketing of the organization and it's exhibitions; public relations and media outreach; and special events.  This is an ideal opportunity to gain experience and learn the inner workings of a non-profit art organization.  The intern will receive a stipend of $25 per day. Apply here.

–
5 Entry Level Jobs that Need Amazing Applicants

bit.ly. Sales Research Associate. Bitly is looking for a Sales Research Associate to
help expand our enterprise business to new verticals and larger clients. This is a temporary position with potential for full-time hire based on performance. The position will focus on growing bitly's enterprise business through research into new business sectors, discovering and converting new qualified leads, and the exploration of where and how bitly's core businesses can be of value to potential new clients. Apply here.
HK: ArtiST Festival & At The Edge. Ad/Magazine Sales Professional. The premiere issue of our 128 page Arts & Cultural Magazine debuted this summer. Seeking a sales professional to use our superb Media/Sponsor kit to sell ads to Corporate sources and pioneer formal distribution & sales. Generous commissions on all sales. Flexible P/T schedule acceptable. Inquiries: 212-582-2990 or send cover letter and resume to michaelmfelber@aol.com

Sotheby's. Client Services Representative. Sotheby's is the world's fourth oldest auction house in continuous operation and holds the world record for most expensive piece of contemporary art ever sold at auction. The Client Services Representative provides high quality and consistent post sale client service at the counter, e.g. issuing output, accepting payment, property release, plus some task processing as directed. Candidates must have the highest standard of confidentiality, discretion and work ethic.  Apply here.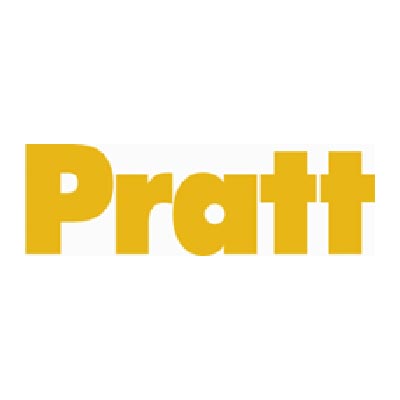 Pratt Institute. Assistant to the Chairperson – Art & Design Education. Under supervision of the Chairperson, assist the chairperson with all matters relating to theArt and Design Education (ADE) department administration  including: course scheduling; registration; reporting and state certification; faculty workload administration; department facilities and resources; fundraising; special programs; and budgets as necessary. Apply here.
59E59 Theaters. Press and Marketing Assistant. Once in a blue moon an opportunity arises to join one of New York's smallest, most successful in-house Advertising and Marketing teams and help keep 59E59 Theaters up there with the big
boys! A strong visual sense, a flair with words, an engaging personalityand a sense of humor – together with fresh ideas and a particular passion for theater – are more important than experience. Apply here.
Are you going to apply for any of these opportunities? Let us know in the comments.